Kate Black & Co. offers a global perspective for clients in the fashion, apparel, beauty, design and tech industries.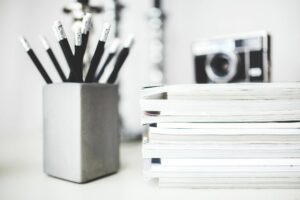 Our Approach
We lead the conversation on tackling important problems impacting brands, industries and sectors.
For many brands the most challenging aspect of the coming years is incorporating sustainability into their short, medium and long-term strategic plans in a way that focuses on creating more value and ensuring that all stakeholders are aligned with a common purpose.
As Darwin most famously said, " It is not the strongest of the species that survives, nor the most intelligent that survives. It is the one that is most adaptable to change." Our expertise in ESG, CSR and Social Impact can help you conceptualize, strategize and communicate your theory of change.
Featuring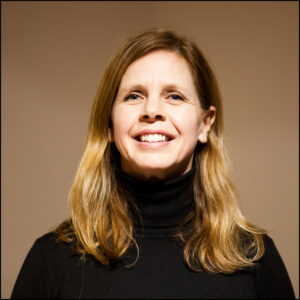 Kelly Burton
Founder & CEO
Kelly's 10+ years of experience focus on sustainable fashion and beauty – how to increase social responsibility in the apparel industry and how brands can increase value, mitigate risk and engage consumers and employees around purpose – subjects she teaches at the Fashion Institute of Technology and Harvard University.
Her book Magnifeco: Your Head-to-Toe Guide to Ethical Fashion and Non-Toxic Beauty was published by New Society in 2015 and led to Kelly producing and hosting the podcast: Magnifeco Radio.
In 2013 Kelly launched EcoSessions®, a global event platform connecting industry, designers and citizens to discuss change. Since its launch, EcoSessions have been held in Berlin, Boston, New York, Singapore. London, Montreal, Los Angeles and Toronto on topics ranging from: Innovations in Textiles, Fashion and Sustainability, Nontoxic Beauty, Ethical Retailing and Fashion in Africa.
Prior to her entrepreneurial endeavours, Kelly spent over a decade in digital marketing, communications and client management. First, as a Product Manager for a North American digital agency then as a Global Key Account Manager for Europe's largest performance-advertising network.
Kelly has lived in Amsterdam, Barcelona, Basel, Brooklyn, Stuttgart, Toronto, Tokyo and Zürich before calling Boston home. She is an adviser for MadeSafe.org and part of the EPA's "Trash Free Waters" Working Group on microplastics and microfibers. Kelly holds an ALM from Harvard University in Sustainability and certificates in Corporate Responsibility and Innovation and Environmental Policy and International Development, also from Harvard.
Next Steps…
Want to learn how we can help? .